Home in the Trees
reflection
Background, foreground, all around the trees surround the home and the entry canopy.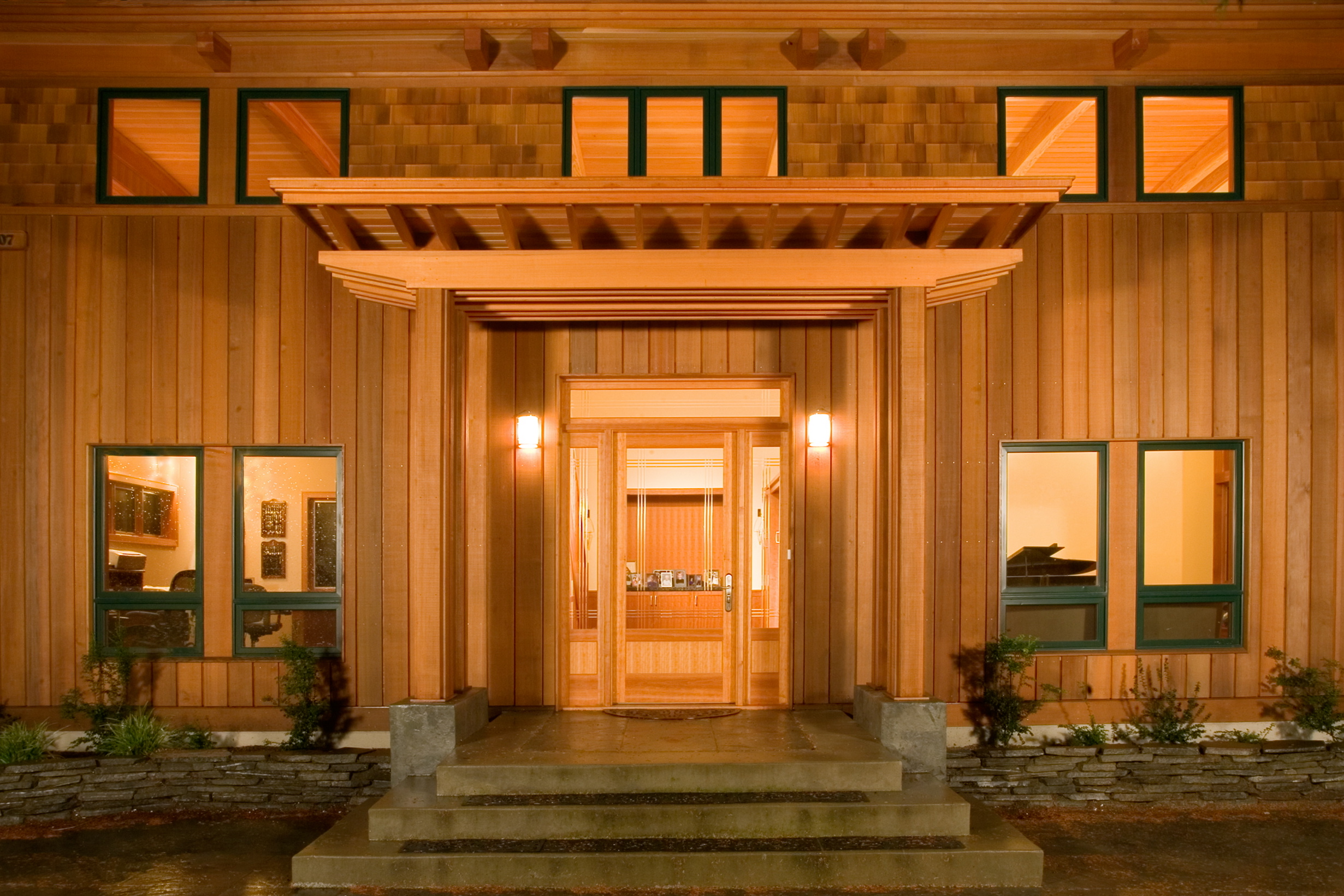 Home in the Trees
entry at evening
The entry canopy shelters and frames the etched glass entry door at dusk.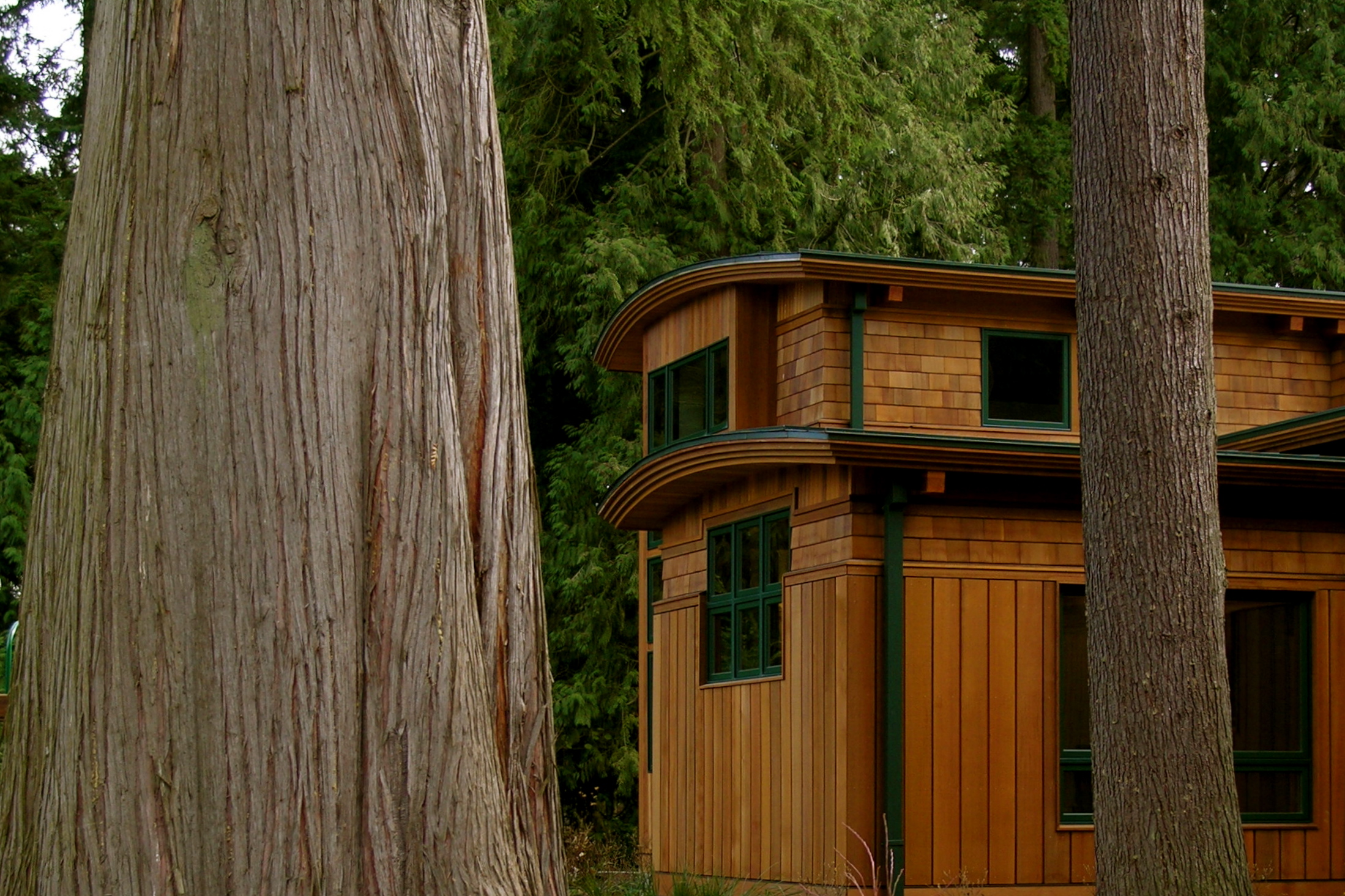 Home in the Trees
north roofs thru the trees
The home as seen through the massive tree trunks.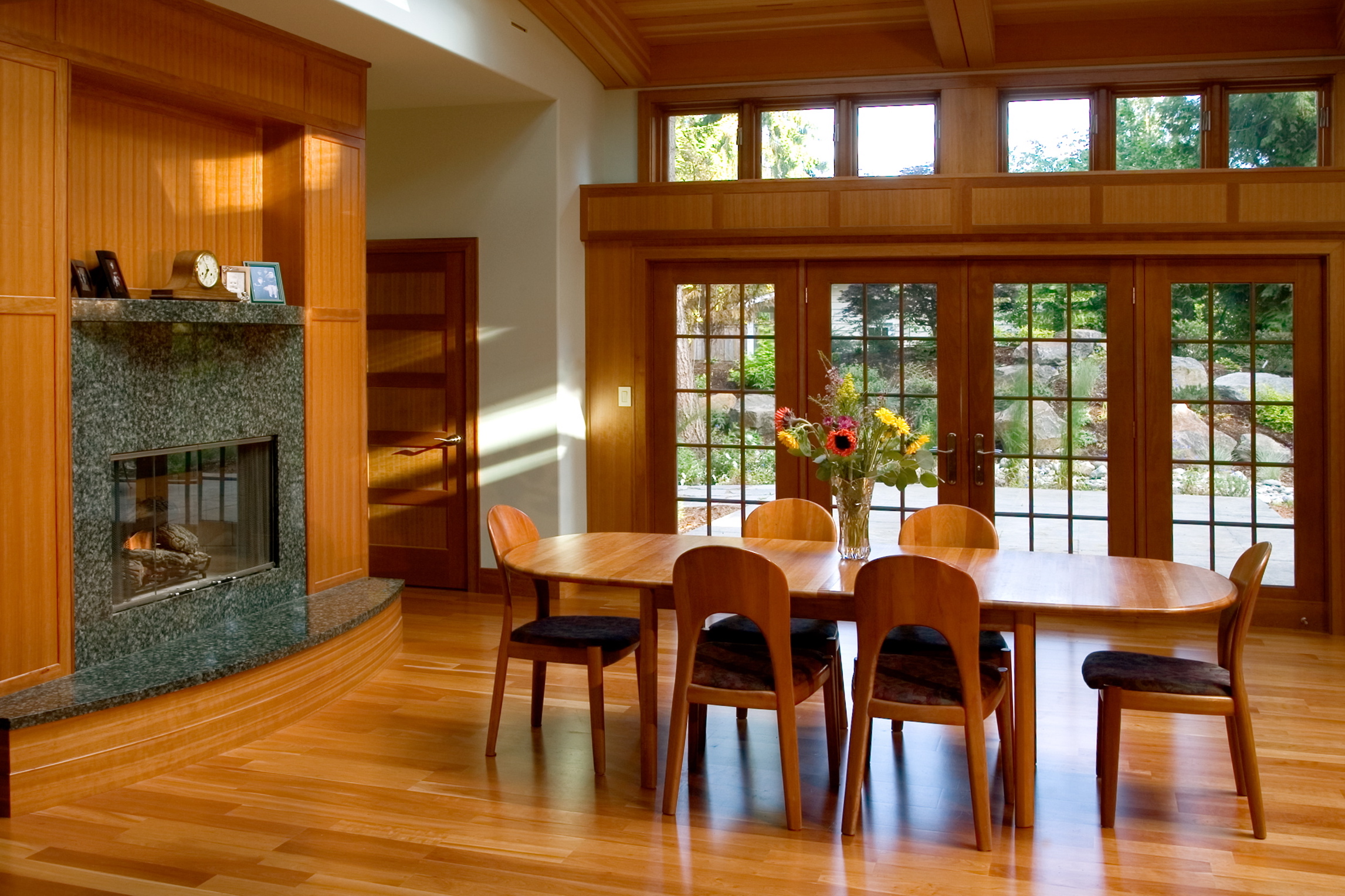 Home in the Trees
dining
The sunlight streaming in through the clearstory windows plays across the walls and fireplace animating the dining room with its view to the terrace and garden.
Home in the Trees
overlapping roofs
The interplay of the cedar board on board and shingle siding, with the overlapping green roofs, gutters and downspouts creates a rich tapestry with a simple palate.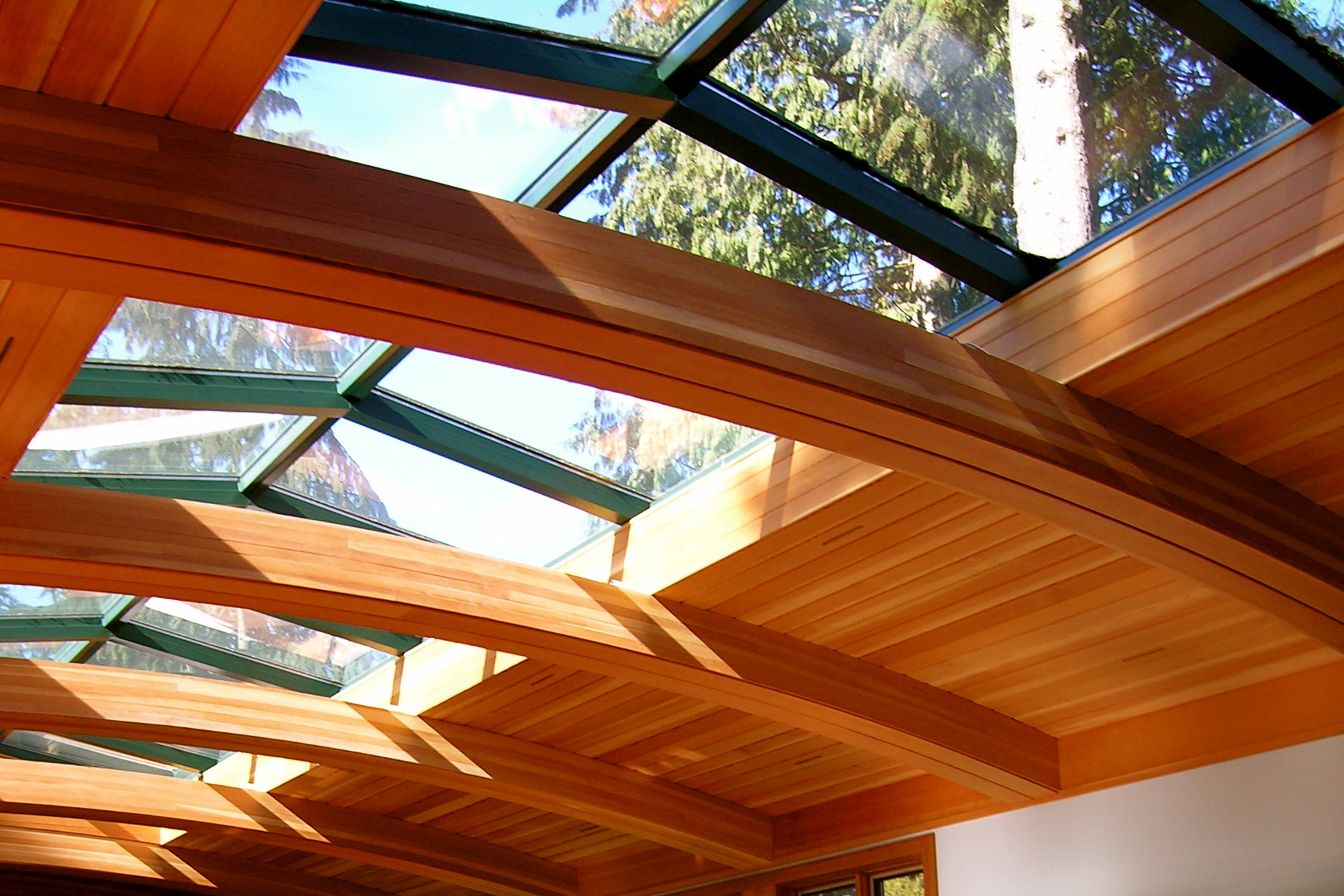 Home in the Trees
kitchen skylight
The large skylight above the kitchen lets in ample natural light for the preparation of food for the soul.
Home in the Trees
south terrace
The south terrace is surrounded by the garden and protected by the home and trees.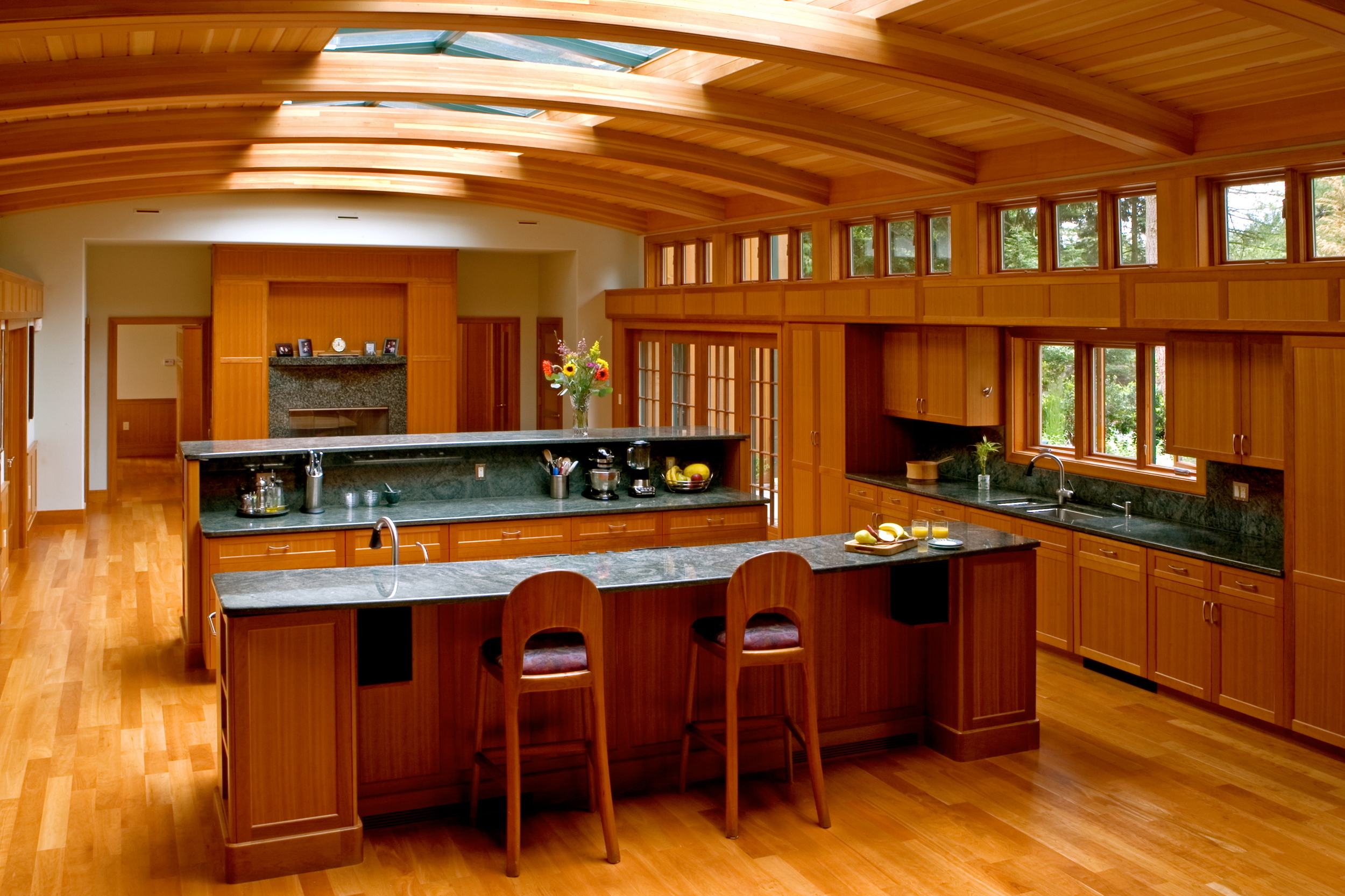 Home in the Trees
kitchen
The skylight, clearstories and windows let in ample light bathing the kitchen and dining area beyond in a soft glow.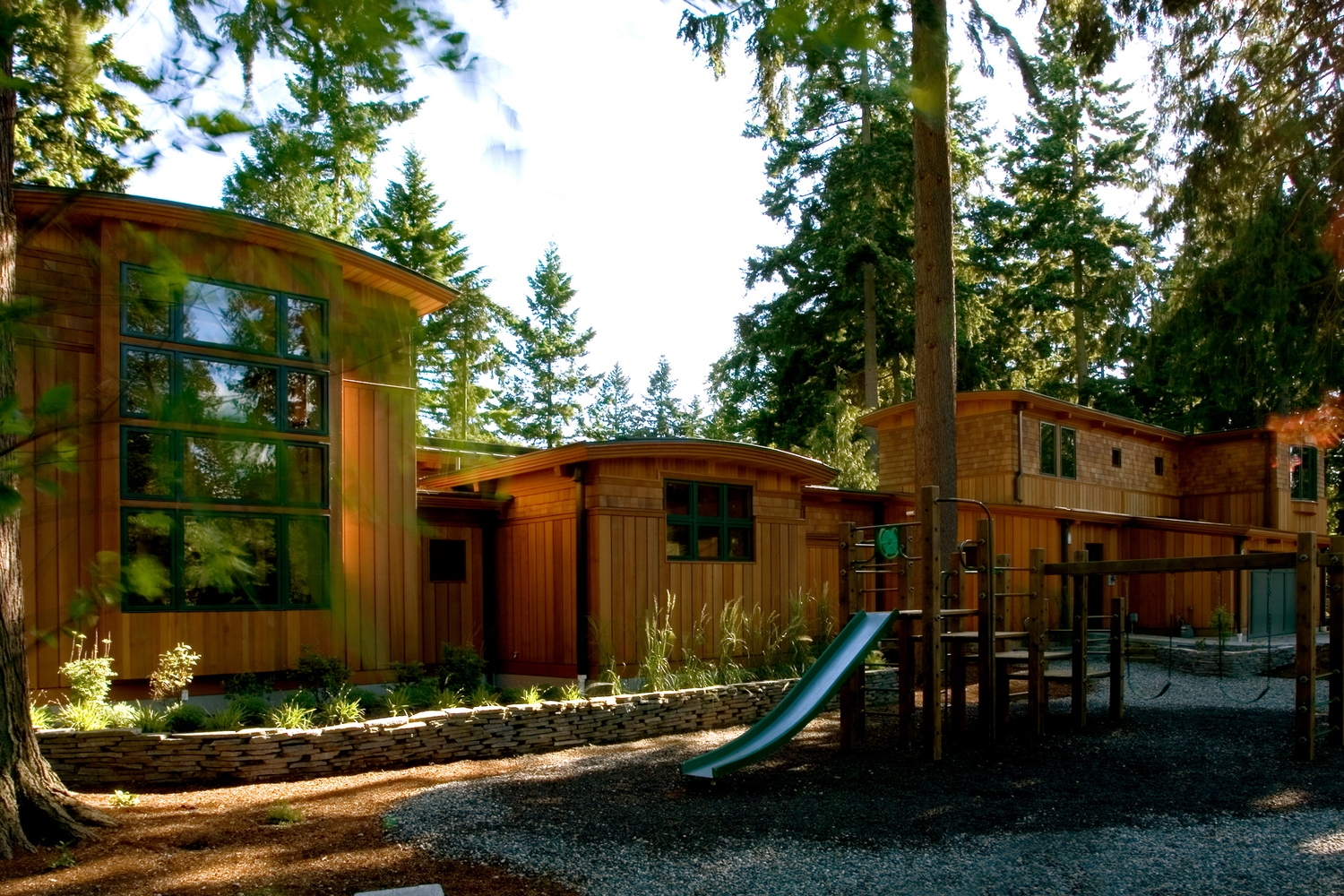 Home in the Trees
north side of home
The children's play area and the different wings of the home can be seen from this vantage.
Home in the Trees
guest bedroom
The soft light from the windows and the subtle bow of the ceiling make the room a cozy welcoming place to rest.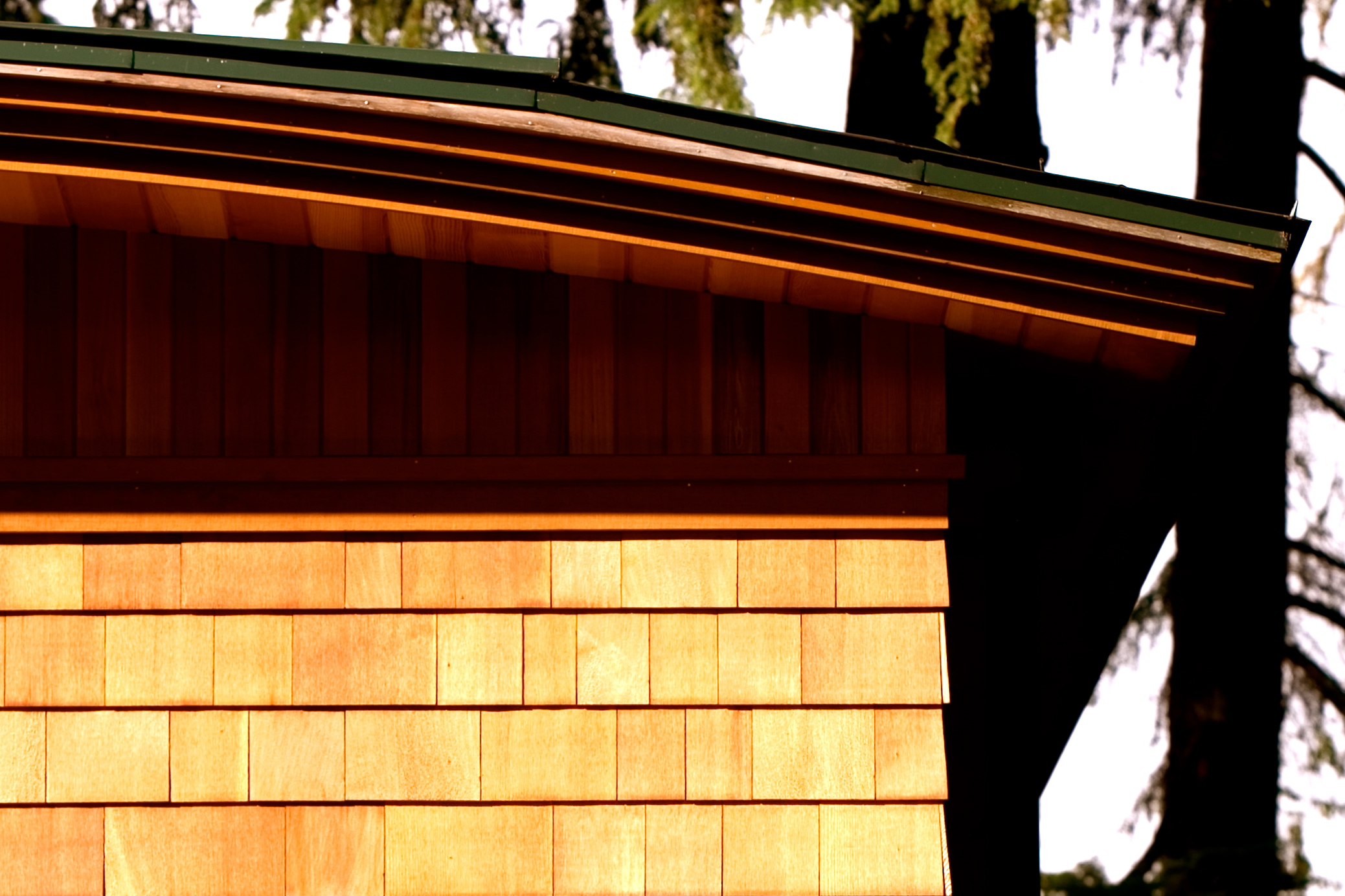 Home-in-the-Trees
roof detail
The stepping of the edge of the roof eave can be seen here against the trees and sky.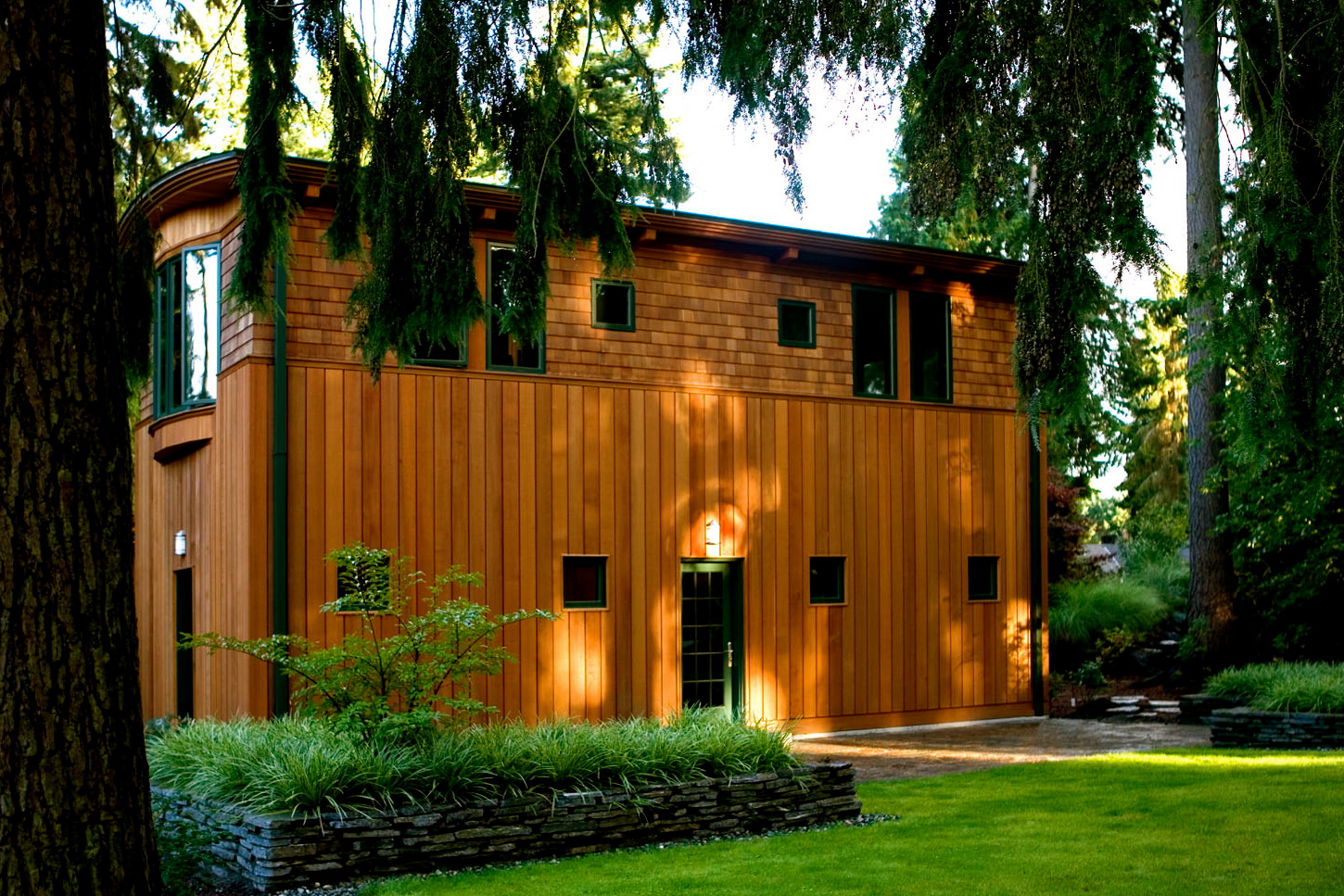 Home in the Trees
sunlight on west face
Flashes of sunlight play across the west face of the home as it serenely rests between planters and trees.
Home in the Trees
The principal goals of the homeowner were to maximize natural light in the home while preserving the site's mature stand of trees. The home was designed so that every room has a window and most have windows on two or more walls. The windows were positioned to frame views of the trees while admitting an abundance of natural light. The gently vaulted ceilings and roofs are reminiscent of the wooden boat heritage of the pacific northwest.